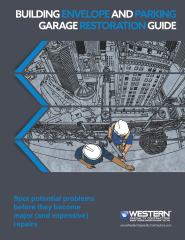 $3
Publisher:

Sara Bequette

Edition:

2019

Available in:

Professional Print, PDF, Digital Flipbook
Order Print Brochure
Download PDF
Get Flipbook
An updated version of the 8.5×11 brochure overview of warning signs to look for in masonry and concrete buildings, plus parking structures.
This brochure also covers our service capabilities for masonry, concrete, and parking garage restoration.
To order the professional print brochure, login to Business Print & Systems at https://bps.goepower.com/. If your administrator does not know your branch login, please contact Sara Bequette.